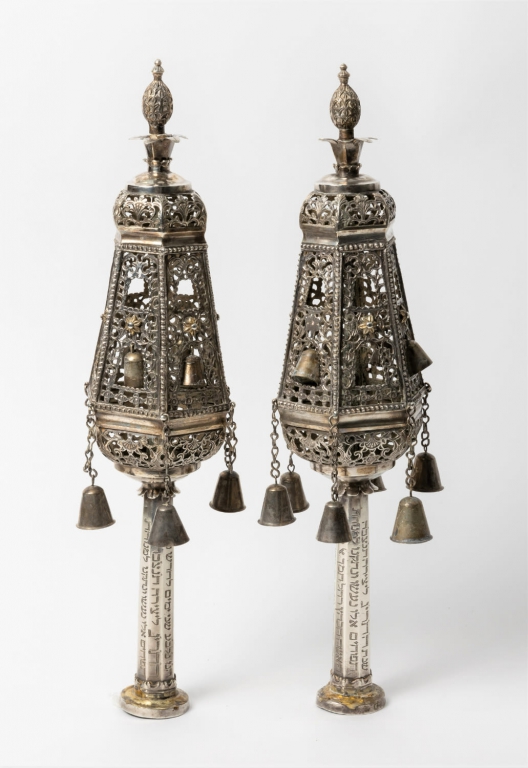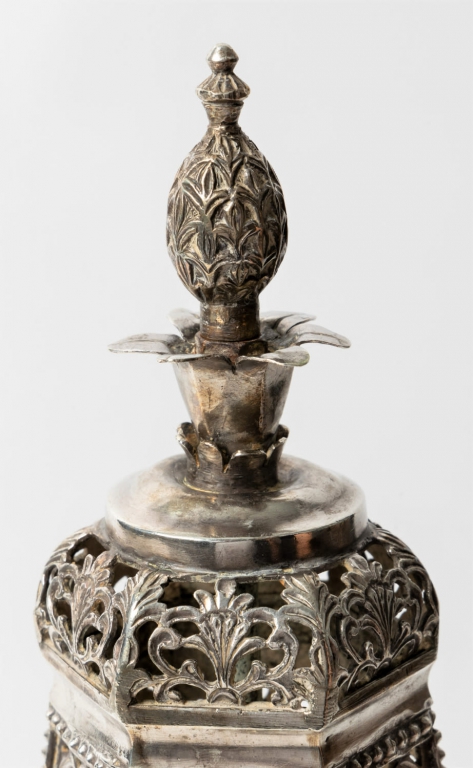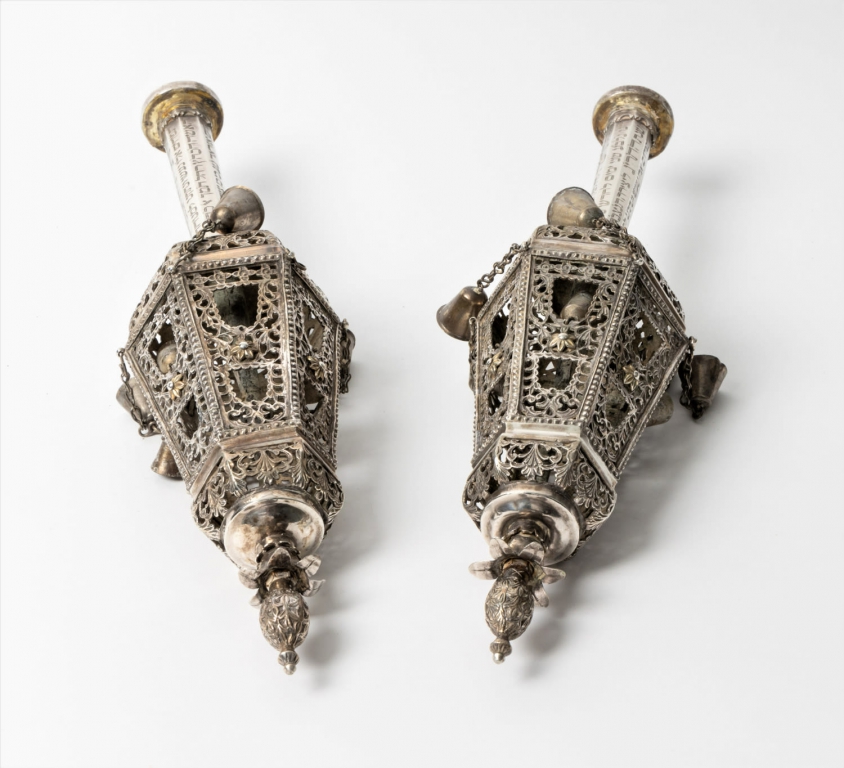 ORNEMENTS DE THORA
Rimonim (Tapuhim)
| | |
| --- | --- |
| Numéro d'objet: | 35087 |
| Catégorie: | Objet de culte |
| Technique: | Argent ciselé |
| Origine: | Tétouan |
| Date: | 1891 |
| Support: | Metal |
Recherche dans "Notes":
A Tall and Impressive Pair of North African Torah Finials. Morocco, 1891.
A wonderful pair of Moroccan Torah finials, impressive in their design and dimensions, and bearing a dated memorial inscription. The finials were designed in a classic North African style, and were created using a combination of silver casting and handcraftsmanship. Constructed as trapezoidal tower, each of the finial's six facets is covered with openwork floral decoration punctuated by windows. Six thick silver chains are suspended around the body, carrying six large silver bells.
The finials are topped by an open flower out of which rises a large, cast pomegranate-like element.
On the finials' staves is engraved a commemorative donor's inscription in memory of Mrs. Rachel and her husband Chaim, of the Azrad family. Rachel Azrad died in the year 1891, and these finials were made and donated in her memory, for communal use in the synagogue.
43 cm (height). 1,590 gr.
---