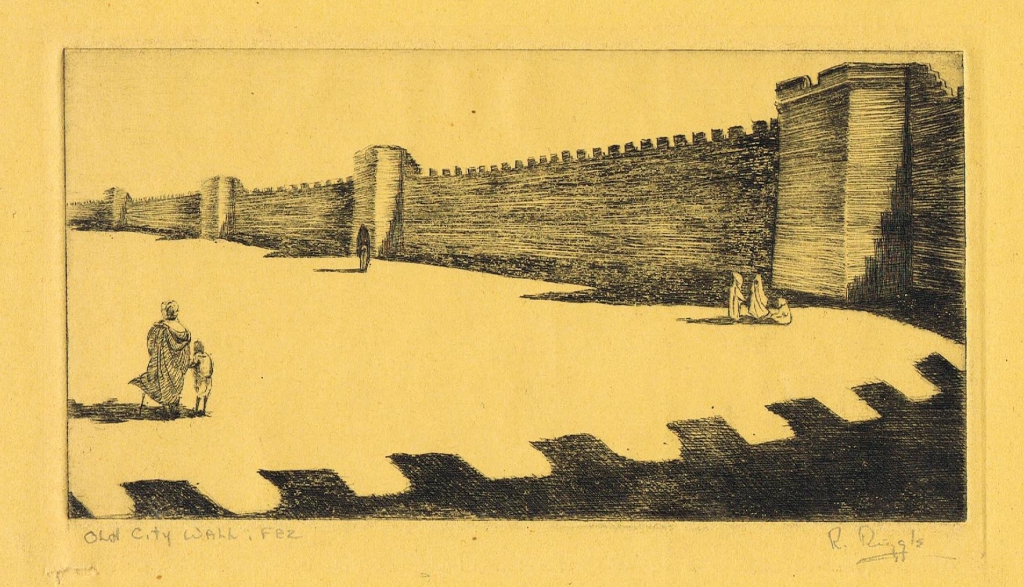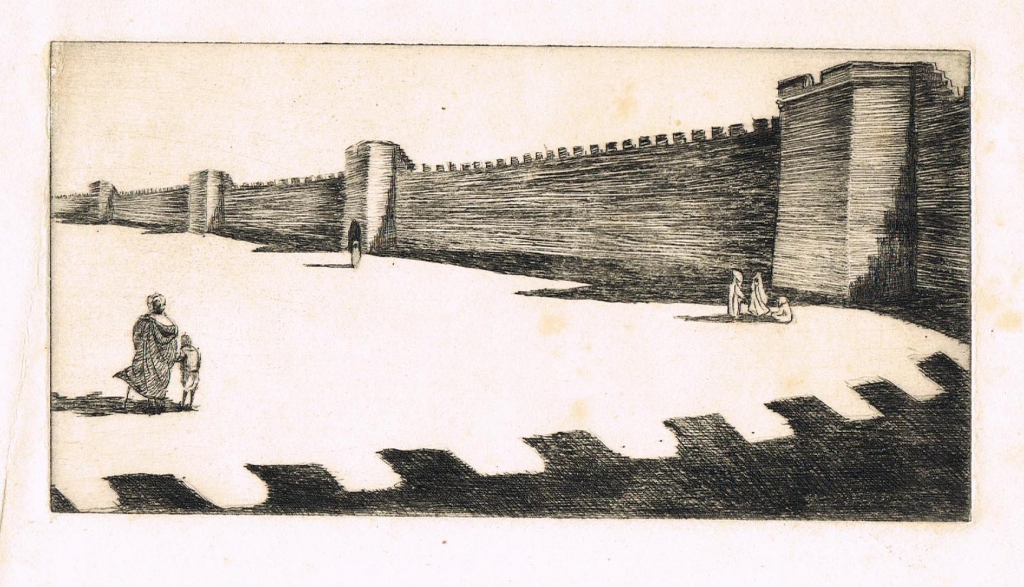 MURAILLE DE FEZ
Robert Riggle
| | |
| --- | --- |
| Numéro d'objet: | 35078 |
| Catégorie: | Lithographie / Gravure / Eaux-Forte |
| Technique: | Gravure à l'eau forte |
| Origine: | Forence |
| Date: | 1955 |
| Support: | Papier |
Recherche dans "Notes":
Robert Riggle, artiste italien du 20e siècle, peintures à l'encre et au crayon sur papier représentant divers paysages urbains, scènes d'intérieur et de genre.
A collection of 10 etchings by Robert Riggle depicting various views of Tangier, Fez, and Marrakesh, as well as portraits of people of Morocco, 1955. Signed in pencil lower right and titled lower left. With the additional inscriptions to the back. Also includes some etchings depicting cityscapes.
---