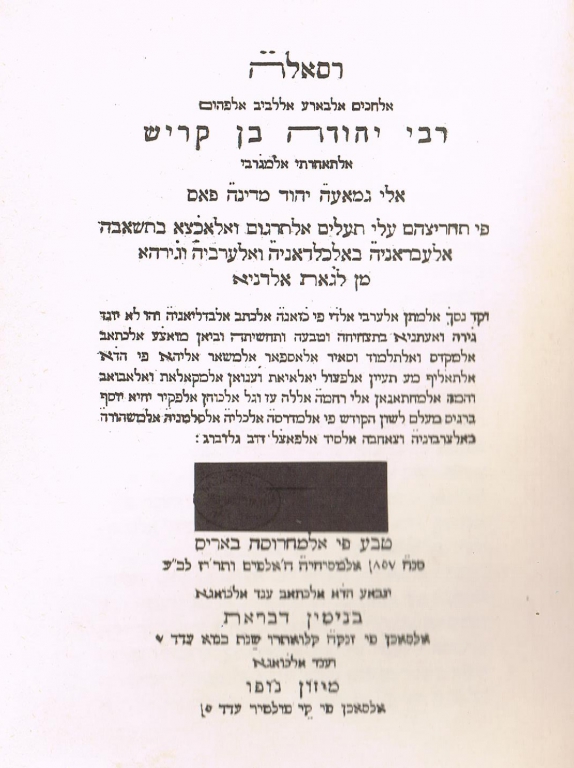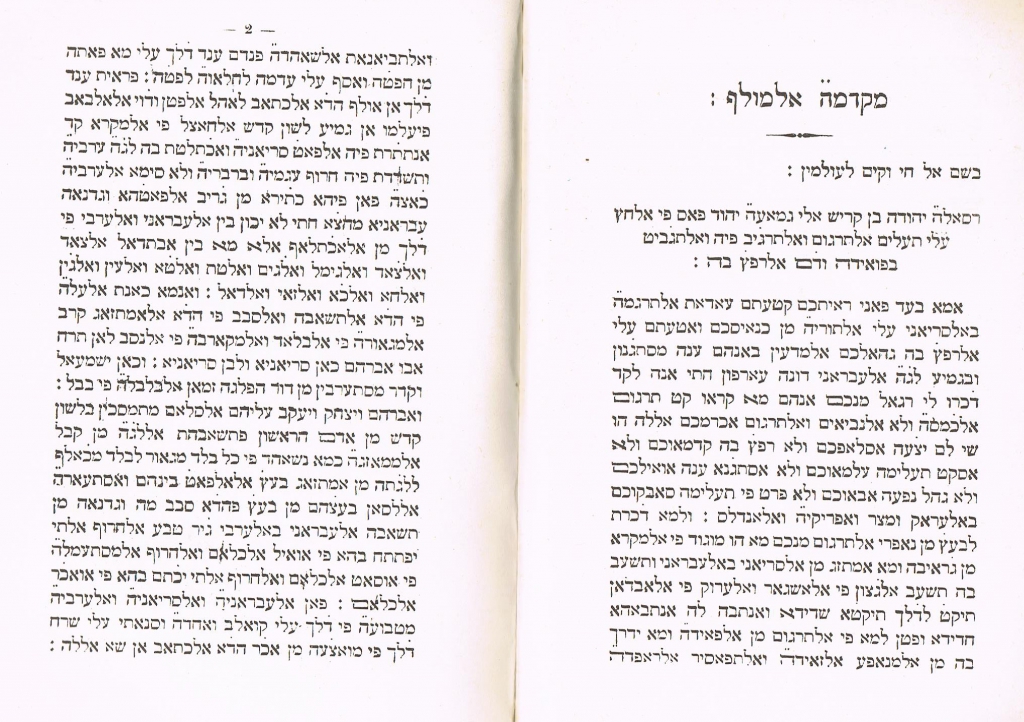 RISALAH : RABBI JEHUDA BEN KOREISCH
R. Jehuda ben Koreisch
| | |
| --- | --- |
| Numéro d'objet: | 34507 |
| Date: | Début XXe |
| Genre: | Livre |
| Lieu: | Paris |
| Sujet: | Linguistique |
Recherche dans "Notes":
Réimpression de l'original imprimé en 1857
1857. Barges, l'Abbé, et Goldberg, M. – R. Jehuda ben Koreisch Tcharetensis Africani ad synagogam Judæorum civitatis Fez epistola. De studii Targum utilitate et de linguæ chaldaicæ, misnicæ, talmudicæ, arabicæ, vocabularum, item nonnullorum, barbaricorum convenientia cum hebræa. Paris: 8vo.
These were lectures on Philology delivered in the Fez Synagogue, in the 10th century, by the Rabbi Juda ibn Koreish. The work is translated from a MS. in Oxford.
---